Compass & Light: A Series on Mental Health
Compass & Light is a documentary series created to raise awareness and understanding of mental health in our community. It follows the stories of people who have felt the impact of mental illness. For too long those who struggle with mental health have been kept silent by stigma and shame, so we hope that by listening to each other's stories and being empowered to share our own we can create a community of compassion and action.

The seven Compass & Light films are now available and include the following topics: Anxiety, Addiction, Bipolar, Depression, Eating Disorders, PTSD, and Suicide. To access the Compass and Light curriculum and to learn more about hosting an Into The Light event contact info@silentimages.org
A Silent Images Documentary Series
Charlotte, NC
2018-2019
---
---
Thank you to everyone who courageously shared your story. Together, we can break the stigma surrounding mental health. This film is sponsored by Carmel Counseling Center. Thank you to The Independence Fund for providing specialized footage.
---
If you or someone you love is currently struggling and you need immediate help, here are some 24/7 response organizations: National Suicide Prevention Lifeline: 1-800-273-8255 Atrium Health's Behavioral Health Help Line, Charlotte, NC: 704-444-2400. A special thanks to Carmel Counseling Center for sponsoring this film.
---
A special thank you to Renfrew Center of Charlotte, Veritas Collaborative, Arsenal Mediaworks for providing drone footage, Covenant Day School, The Bash family, and The Linsz family.
Curriculum
---
Each video includes a curriculum with discussion questions to foster further conversations, as well as additional mental health resources. This curriculum is offered for free to churches, small groups, and schools. If you'd like to receive copies of the curriculum please email info@silentimages.org
---
---
Mental Health Resources
---
If you are wanting more information about mental health or looking for a mental health professional, we've created a list of respected local and national organizations. If you'd like to receive copies of the resources please email info@silentimages.org
---
---
An Into the Light event is an opportunity to screen the documentaries, hear from mental health experts, and continue this important conversation. You can host an Into the Light event at your church, school, or home. Please contact us if you are interested in hosting an Into the Light event.
---
---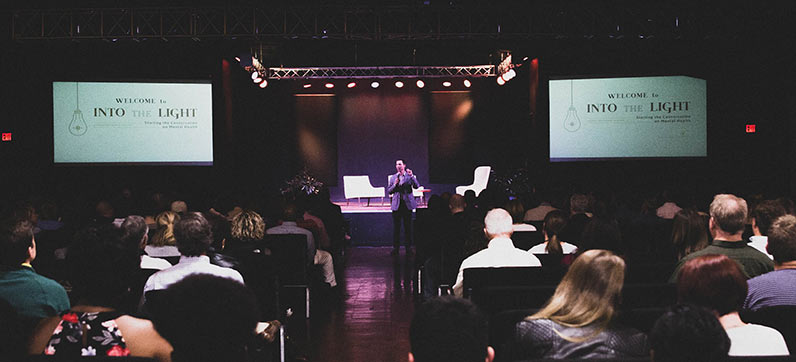 ---